A Legacy of Personalized Veterinary Care
×
COVID-19 UPDATE - JUNE 1, 2021
We have recently received the updated guidelines for Veterinary Hospitals.
Our top priority is the health and safety of our clients, staff and patients. Due to social distancing guidelines, we must limit the number of people in the waiting area and exam rooms. Therefore, only one person is allowed inside to accompany your pet. We ask that you call when you arrive. We will let you know when you can come into the building. We may ask you to wait in your car if you're waiting for test results or medication items.
Masks will still be required for anyone entering the building.
If you do not want to wear a mask or prefer not to enter the building, curbside services will still be offered. Wait in your car and call us when you arrive.
If you are picking up food or medication, space is limited in our waiting/ reception area. Please call and we will either bring your items to your car or have you come inside.
As we continue to navigate these new protocols, we ask your patience and understanding. We thank you for entrusting us with the care of your pets and look forward to seeing you again.
631-265-7170
Smithtown Village Animal Hospital has proudly served the pet community of Smithtown and the surrounding area for over 55 years. We are a full-service, family-owned veterinary practice with a friendly team that genuinely loves animals. Our doctors provide high-quality medical care for your cat or dog, and we look forward to building a personal relationship with your favorite pet to help them stay happy and healthy at all times.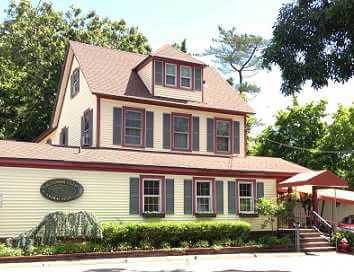 At Smithtown Village Animal Hospital, your pet always comes first. We take the time to welcome your pet and make them feel right at home in our pet-friendly space.
Bring your pet in for a visit to Smithtown Village Animal Hospital and get to know our amazing team. We treat all our pet friends just like family, and we are committed to providing the highest standard of veterinary care with our unique personal touch.

Please call us at (631) 265-7170 or book an appointment online. We can't wait to meet you!