Veterinary Dental Care
for Your Pet
Just like their parents, pets need regular dental care to maintain good oral health. Consistent dental cleanings and professional oral exams are vital to your cat or dog's overall health and well-being, and Smithtown Village Animal Hospital offers comprehensive veterinary dentistry services to keep your pet's teeth and gums clean and fresh.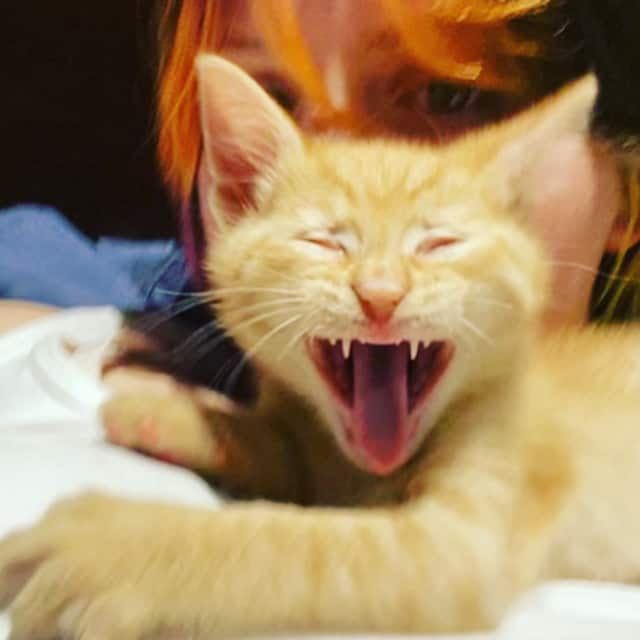 Poor oral hygiene can have a significant impact on your pet's quality of life. Dental issues such as swollen gums and loose/broken teeth can be easily overlooked by pet owners. Cats and dogs are masters at hiding pain due to their innate survival instincts. Routine dental checkups are a good way to identify potential problems early and prevent minor issues from turning into serious disease. Untreated tooth and gum infections can quickly lead to premature tooth loss and periodontal disease.
The Smithtown Village Animal Hospital team provides professional dental cleanings with general anesthesia for cats and dogs. Here is what you can expect during your pet's dentistry procedure:
Physical checkup and pre-anesthetic bloodwork.
Complete dental examination of teeth and gums to check for loose teeth, inflammation, and mouth sores.
Pet's teeth are scaled (tartar removed), cleaned ultrasonically, and polished.
Polish to help prevent plaque and tartar buildup and provide additional protection.
After the dentistry is complete, we carefully monitor your pet as they recover. Rest assured that our experienced veterinarians are committed to providing the best dental care for your pet.
---
To learn more about our pet dentistry services, please call us today.