Comprehensive Pet
Wellness Care
At Smithtown Village Animal Hospital, building a personal connection with your pet friends is our top priority. We have been taking care of cats and dogs in Smithtown, NY for two generations. We offer a comprehensive range of preventive care services to make sure your favorite companion is well taken care of throughout their lifetime.
Routine preventive veterinary care is an essential component of your pet's well-being, and we recommend annual wellness visits to make sure your cat or dog is on the right track to maintaining peak health. Depending on the age and health status of your pet, we will occasionally recommend more frequent wellness exams. Our experienced doctors take the time to get to know you and your pet so we can tailor our wellness services to your pet's individual health needs and assess their overall quality of life as they grow and mature.
Smithtown Village Animal Hospital wellness care includes:
Comprehensive nose-to-tail physical exams.
Vaccinations—Vaccines are customized based on your pet's age and risk profile.
Parasite screening—We recommend an annual fecal test to check for intestinal parasites, as well as year-round prevention to help keep your pet safe from fleas and ticks.
Heartworm testing—We recommend testing your pet annually and using prevention all year long.
Dental checks—We examine your pet's teeth and gums and discuss how to promote good oral hygiene.
Dermatology reviews—If your pet has recurring ear infections or skin disorders, dermatology testing can help identify allergies and underlying disease.
Nutrition assessments—We check your pet's weight and discuss their diet and nutritional requirements.
Microchipping—A microchip ID is a stress-free way to ensure a lost pet can find its way home to safety.
---
Puppy and Kitten Care
Puppies and kittens hold a special place in our hearts. We warmly welcome all new puppies and kittens to the Smithtown Village Animal Hospital family and encourage you to schedule their first vet visit with us as soon as possible. Vaccinations are especially important at this early age. Your puppy or kitten should see a veterinarian every 3-4 weeks until 4-5 months of age. Our vaccine programs are personalized based on your pet's age, lifestyle, and environmental risk profile.
For puppies, we recommend the following vaccinations: Distemper, Parvo, Rabies, Leptospirosis, and Lyme vaccinations. Bordetella and influenza vaccinations are also suggested depending on your puppy's overall risk profile and need.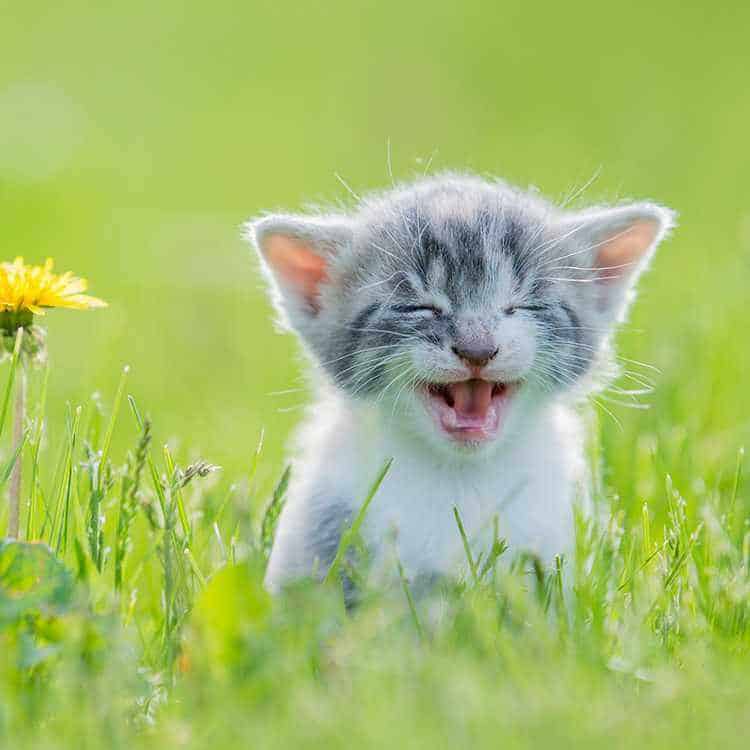 For kittens, we recommend the following vaccinations: Feline Herpes (FHV-1), Feline Calicivirus (FCV), Feline Panleukopenia virus (FPV), Rabies, and Feline Leukemia Virus (FeLV).
---
Senior Pet Care
Did you know pets are considered senior when they reach 7 years of age? At Smithtown Village Animal Hospital, we understand that senior pets have special needs, and we recommend wellness exams every 6 months for older animals. We provide complete physical exams, bloodwork panels, urinalysis, and thyroid hormone screening for aging pets to make sure they are maintaining good health.
These diagnostic tests help us identify potential illness or disease early, which helps improve treatment options for your senior pet. We also discuss how to recognize significant changes in your pet's appetite or behavior and offer helpful guidance on how to care for your aging pet.
---