Veterinarians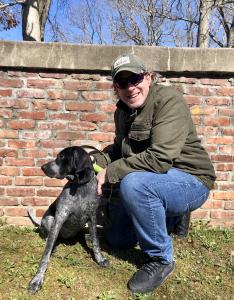 Dr. Andrew Femino
Dr. Andrew Femino grew up at Smithtown Village Animal Hospital. Son of Dr. Joseph Femino, founder of Smithtown Village Animal Hospital, it was apparent from a young age that Dr. Femino would follow in his father's footsteps. After completing his undergraduate work at SUNY Stony Brook, Dr. Femino graduated from Ross University in 1995, and began working here at Smithtown Village. His professional interests lie in Internal Medicine, Radiography, Surgery and Preventive Care. In his free time, Dr. Femino enjoys spending time with his wife, Dr. Claudine Hoffman, and their three daughters. In addition to that, he is an avid fly fisherman, outdoorsman and enjoys snowboarding.
Dr. Claudine Hoffman Femino
Dr. Claudine Hoffman Femino graduated from Tufts University School of Veterinary Medicine in 1996. She was born and raised on Long Island. After practicing on the East End of Long Island for a year, Dr. Hoffman joined her husband, Dr. Andrew Femino, at Smithtown Village Animal Hospital in 1997. Her professional interests include Internal Medicine, Radiography, Dermatology and Preventive Care. She is a member of the AVMA, NYSVMS, and LIVMA. When not practicing medicine, Dr. Hoffman plays the role of an active, involved mother to their three daughters. If there is any time left after that, she really enjoys spending time with her three dogs, singing and playing the bass guitar,
knitting, and fly fishing with her husband, Dr. Andrew!
Our Staff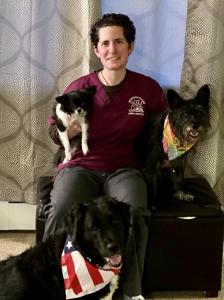 Cindy

Veterinary Technician
Cindy is a licensed veterinary technician and has been at Smithtown Village Animal Hospital for over 15 years. She finds emergency medicine interesting, has a soft spot for senior pets and enjoys all chihuahuas. When Cindy is not at work you can find her hiking, traveling, hanging out with her nephews, and spending time with her 3 dogs Fozzy, Penny, and Cooper.
Amanda

Veterinary Assistant
Amanda is a veterinary assistant who has been a part of the SVAH team since 2017. She will be attending veterinary school at LIU Post in the fall of 2021. She is looking forward to pursuing a career in mixed animal medicine and hopes to have her own practice one day. In her free time she likes to ride her horse Picasso, go hiking with friends, and take her dog Cody on adventures all over Long Island!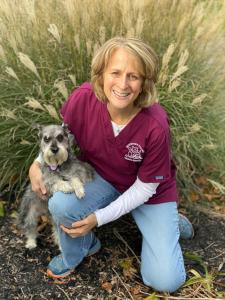 Carol

Patient Care Coordinator
Carol has been at Smithtown village animal hospital for over 20 years. She loves getting to know all the clients and their pets. She finds working here very interesting and rewarding. Her two passions are animals and horticulture. When Carol is not at work you can find her traveling and walking her mini schnauzer Baci.
Emily

Client Care Relations
Emily joined the SVAH team during the Covid pandemic. She is the daughter of Dr. Femino and Dr. Hoffman. Currently attending Gettysburg College, she is working towards a degree in Music Education. Her favorite part of the job is getting to see all the adorable puppies and kittens that come in! In her free time, she enjoys singing, playing the guitar, and visiting Walt Disney World with her family. She is so happy to be a part of the team!
Nicole

Veterinary Assistant
Nicole has been working at SVAH for three years as a veterinary assistant. She currently is enjoying free time as she waits to enroll in veterinary school. Nicole enjoys working at the animal hospital, especially the hands on challenges of the job and, of course, playing with all the puppies! In her free time she rides horses, and has fun running and hiking. She is "mom" to 4 guinea pigs; Donna, Jackie, Leo, and Midge, all of which are named after characters from That 70s Show.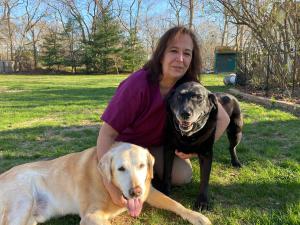 Janet

Office Manager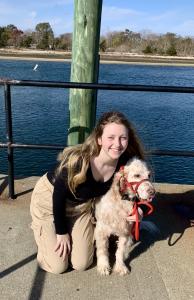 Ella

Client/Patient Care Support
Frizzle

Hospital Care Supervisor
In loving memory 2007-2021.